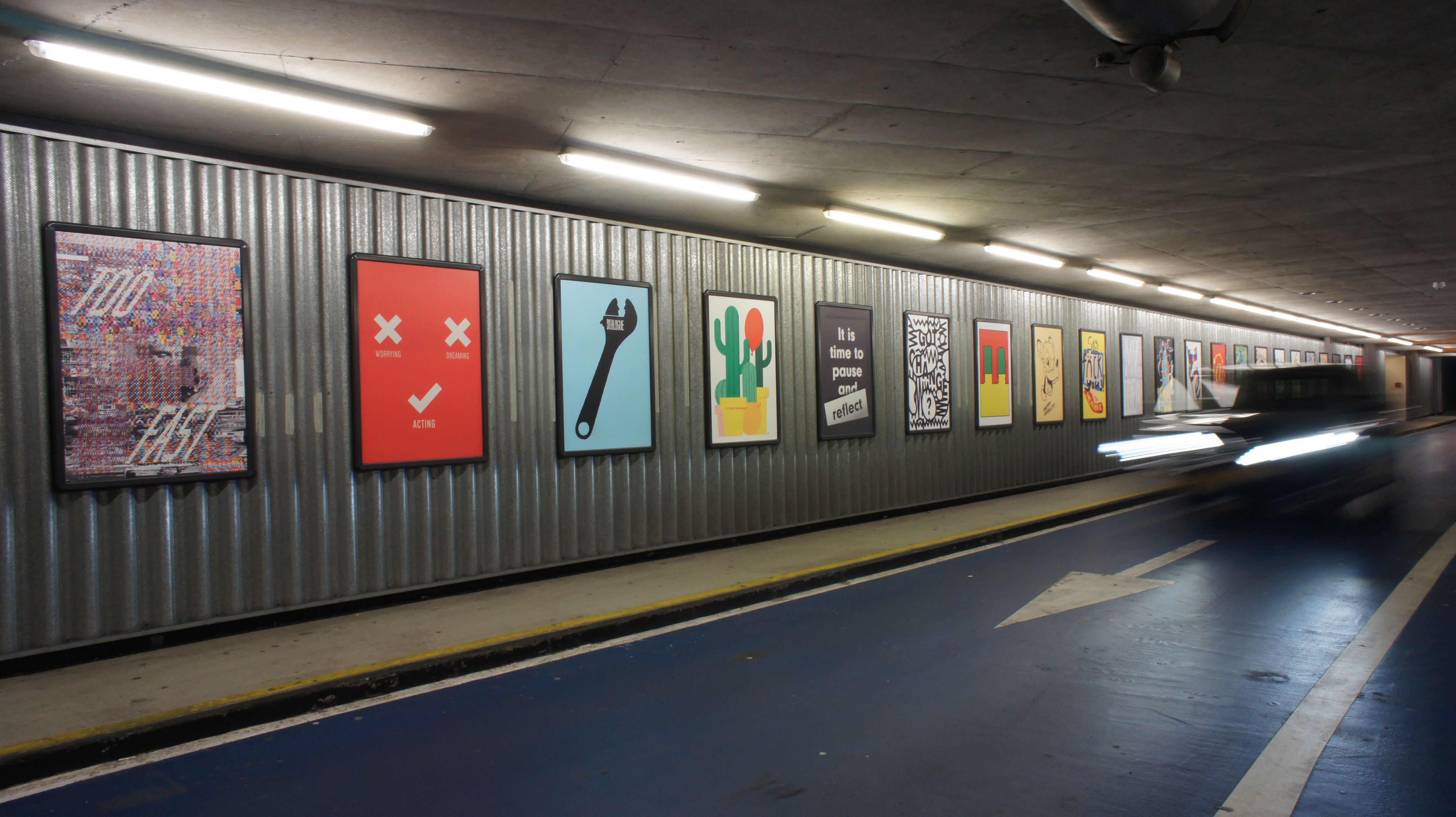 #04 - Reflect

Internationale selectie Graphic Design Festival 2014

In 2014 Graphic Design Festival Breda challenged designers world wide to show how they visualize social change. From 2,126 entries by amateurs, students and professionals from 69 countries a jury selected the 50 best posters.

Graphic designers connect ideas, information and people. This is a great responsibility, as imagery influences our opinions and behavior. The maker revolution, financial crisis and the rise of social media force us to revise existing structures. We look for transparent, sustainable and fair alternatives. By imagining this quest designers make us think or act on a personal and social level.

Aleksandra Tosman, Anne De Boeck, Arthur Reinders Folmer, Benny Arts, Borko Nerić, C E L E S T E, Carolina Eckell, dashaza, David Criado, deshalb., Design Studio 2, Designotopia, Evers + de Gier, Fatih Yapar, Felix Kosok, Giacomo Bagnara, Gokhan Kaman, Jeppe Pendrup, Joasia Fidler-Wieruszewska, Joscha Weiand, Kyoto Institute of Technology, Lander De Coster, Lin Xiaoliang, longsoon, Marjet van Bommel, Mark van den Heuvel, Michal Tadeusz Golanski, Nikodem Pregowski, Oueche Gro, Patrick Baumann, Philipp Möller ,playmoy posters, Pluc Plaatsman, PTXixon, ROBIN STAM, Ropp, Ruud van Eijk Design,Shiva Nallaperumal, Stahl R, Stephanie Hope & Henrik Hjorth, Studio Max Senden, Studio Smack, Studio Thijs Slootjes, The Olifants, Timo Lenzen, white stone design studio, Ze Wang.